Innovative driver's Command centre
Although it's hard to describe, something just feels right about a Legend console. It's as if they adjust automatically when you sit down. The gauges are all easy to read even at night with their bright backlighting. Each switch is within reach and also backlit for clear night viewing. EZ-reset circuit breakers replace outdated glass fuses, just press to reset. The sleek custom-molded designs are mounted on strong aluminum sub-frames providing a solid foundation for excellent boat control. Some of our command centres even feature a built-in sink, tilt steering, a 12 volt outlet, integrated drink holders and a cell phone tray.
Everyone should have protection,
especially if it extends your season.
Being Canadian, we understand the harsh reality of the Canadian climate. That's why every full windshield Legend model comes standard with the industry's toughest, most practical stand-up top, constructed with Legend's ProTech material. With a complete curtain set, custom fit and fastened down tightly with special Pull-A-Dot snaps, and our thicker three bar support system with all-metal fittings, you'll be more comfortable, warmer, and dryer regardless of what Mother Nature throws at you.
Safe Lockable Storage
Keep your rods and valuables safe in the lockable side storage compartment.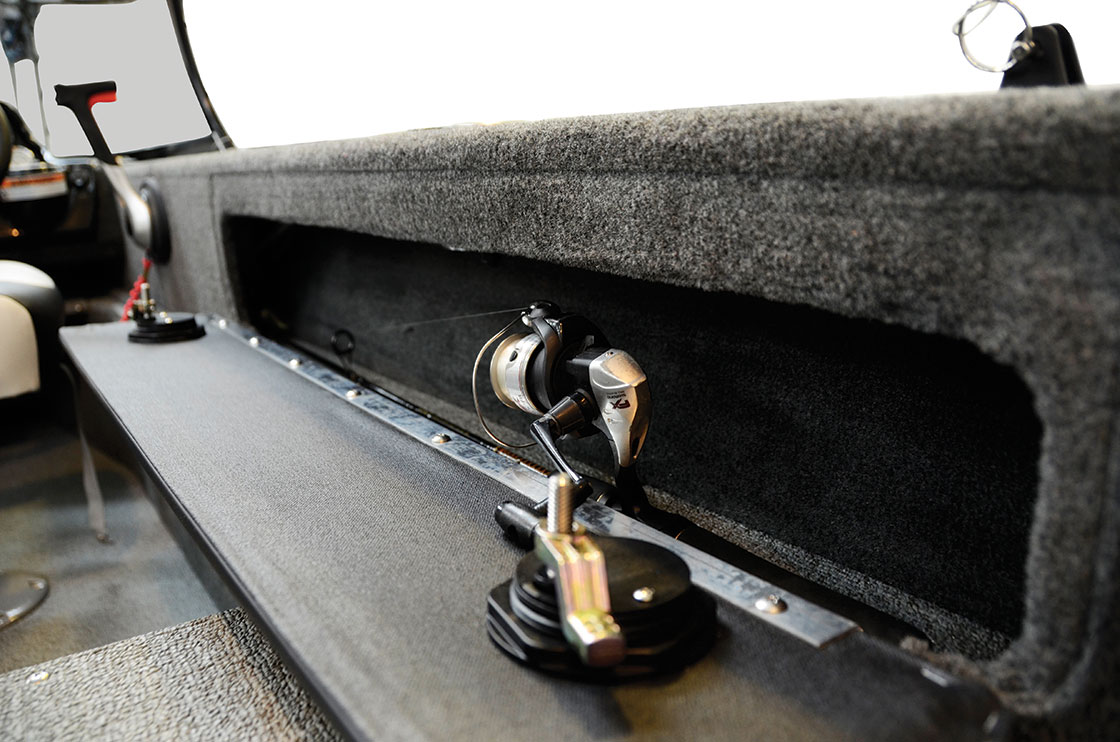 16 FX's Dream Deck
A crazy amount of fishing real estate, tons of storage, and an awesome lockable 6-rod storage box.
Complete Protection
Two consoles and a high, clear-curved full windshield ensure that nobody has bugs for lunch.